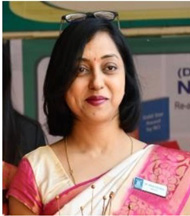 Dean & I/C Principal
Dr. U.S. Bendale
B.S.L.,LL.M, Ph.D
Dean & I/C Principal
I/C Principal, New Law College, Pune
Bharati Vidyapeeth (Deemed to be University)





Dear Students,
Bharati Vidyapeeth's New Law College, Pune, is a premier institute imparting quality legal education in India. Recently, New Law College is ranked 3rd amongst Top Private Law Colleges Category by India Today- MDRA Survey of best Law Colleges, 2021. New Law College is the recipient of 'A+' Accreditation (3rd Cycle) by NAAC in 2017. New Law College is also the recipient of 'Gold Star Award' by BCI at its Golden Jubilee Celebrations. NLC is the awardee of the prestigious 'Best Legal Aid Centre Award-2019' by the Knowledge Steez, New Delhi. Legal Aid Centre is administered by the prominent advocates offering legal services to people in need and has been recognized among the top 10 best Legal Aid Clinics in India.
Moot Court Practices are the lifelines of the students at NLC and to encourage the academic pursuits of law students, the MCS provides practical trial experiences and the real court room feel to the students.
Our technology is changing the legal profession and law schools in India; NLC has taken into aspect the new technologies and has established AI Cell to look upon the latest awareness from the legal point of view.
NLC aims to blend the theoretical and practical learning of law by launching an initiative named as 'GIADRA' – (Global Initiative for Alternate Dispute Resolution Awareness) under its Madhysthta- the ADR Cell. It aims to synergizing the knowledge of ADR professionals across the globe and making it easily accessible to the students in the form of blogs and videos.
The College has established SARALL (Society for Advanced Research & Analysis of Labour Laws.) to enhance the research quality of students in Labour Courts and encourage students to write blogs and to provide dynamic and collaborative learning space both physically and virtually to learn more about labour laws.
At NLC students are groomed to conduct advance research in intellectual property rights and cyber law through the AETIP & CL cell (Advance Exploration, Training of Intellectual Property and Cyber Law) thereby giving them value added learning.
As well our CCDL (Centre for Community development through law) aims towards creating a forum for learning from each others' experiences benefitting the student's community.
We are the third generation of reforms of legal education which demands internationalization of legal education and thus, BVDU NLC has established International Collaborations and Programmes with Universities, Companies/ firms at Hongkong, Denmark, England & Wales, USA, Paris, Yiag, Malasyia, Switzerland and Thailand. The universal trend of Globalization of Legal Research is adopted and inculcated at NLC.
Students are motivated, trained and assisted to write research papers in national and international journals and blogs such as Jurist Blog of University of Pittsburg, School of Law, USA, and Books on Amazon and so on. We are committed to develop long term values of honesty and integrity for our students and make them global lawyers/advocates, attorneys, solicitors, jurists, etc.
Lawyers, I assert are social engineers having power and ability to bring positive change in the society. Hardwork is the key to success and hard work accompanied with patience bears the positive fruits of success.
I invite you to embark upon your spirited journey in the picturesque green lush and serene environment of Bharati Vidyapeeth and the Magical surroundings of Pune which is popularly known as the Oxford of the East.


Dr. U.S. Bendale
B.S.L.,LL.M, Ph.D
Dean & I/C Principal
BVDU New Law College Pune